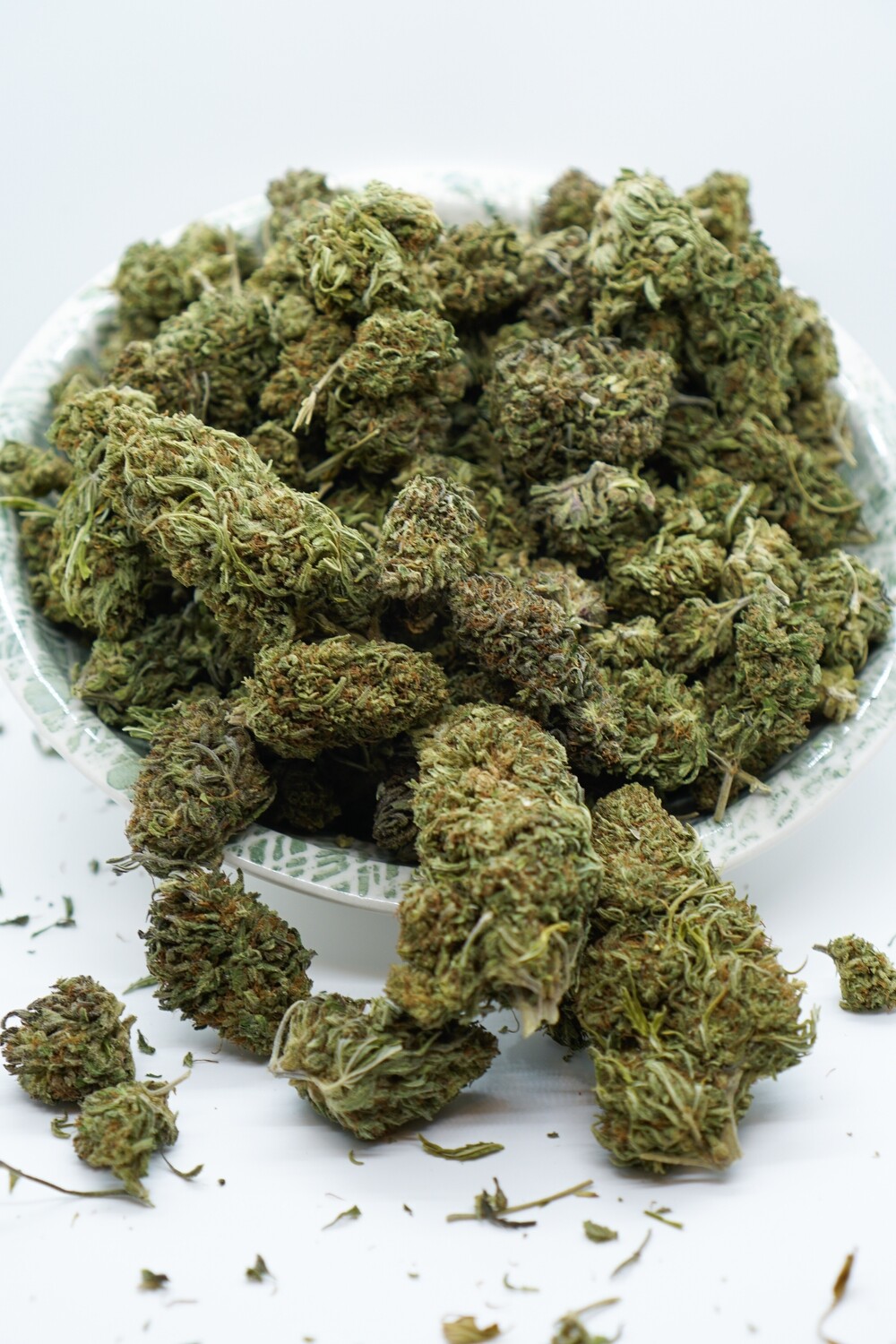 CBG Hemp Flower Machine-Trimmed
SKU CBGU-1G
Product Details
New in 2020 with limited quantities available!
Medium to large dense fragrant flower. Purple and green nugs with delicate nose.
This high CBG hemp flower, is sold air dried and machine trimmed. Medium to large dense flower. Light green nugs with delicate nose. Electric and calming effect.
This high CBG hemp flower is sold machine trimmed and sorted in a bounce house. This separates the smalls and remaining sugar leaf.

Introducing, the Mother of all cannabinoids, Cannabigerol! 13.7%-15.5% total CBG-A + CBG. Delta 9 <.LOQ.

This strain is sought after for its high levels of CBG, and is naturally low in THC and THCA. This CBD precursor powerhouse works naturally with our bodies endocannabinoid system and holds a lot of medical promise.
To learn more about the medical promise of CBG click here https://www.cannainsider.com/reviews/what-is-cbg/

Our high CBD hemp flower is sought after for boutique flower. We hang dry in greenhouses allowing the hemp to cure naturally. Average drying time is 7 days, resulting in intact terpene profile and preserved trichomes.

Save this product for later