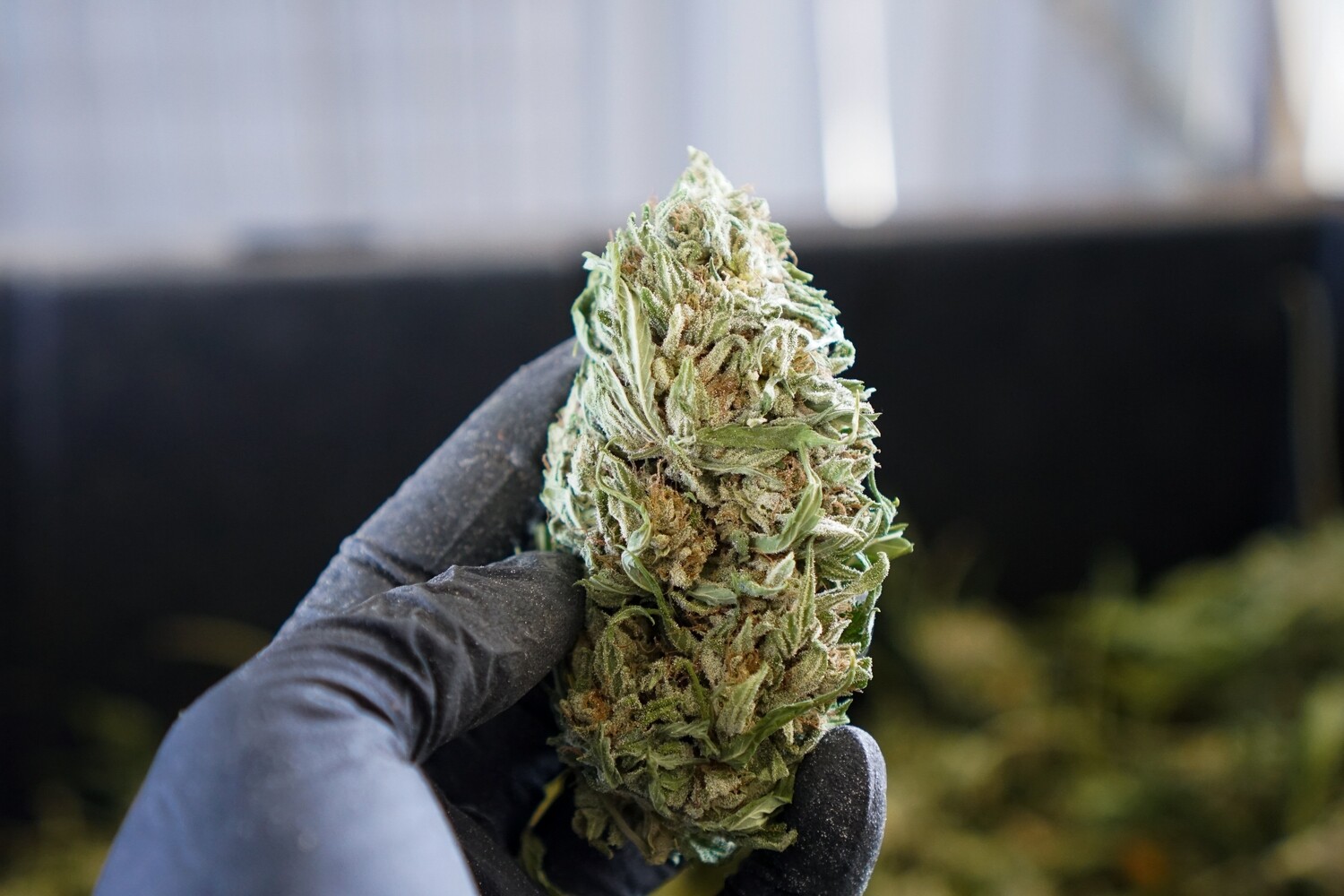 CBG White Hemp Flower
SKU CBGWHF
Product Details
Aroma: Light and earthy, subtle yeasty smell, and overall pleasant taste.

Bud Structure: Light green foliage with white frosty trichomes. These hemp flower look like they have been rolled in sugar, resulting in large crystalline buds. How do you make something better? Start with something great! CBG hemp flower contains some of the lowest THC concentrations possible and the benefits are medically promising.
Feelings: Electrifying, uplifting, clarity, focus. improving mood, and reduced anxiety. Using with combination with high CBD may increase the effect.
Cannabinoid Profile: 0.34% CBD | 0.13% THC |< Delta 9| 15.6% CBGA| 1.18% total terpenes
Dominant Terpenes: b-Caryophylene | Farnsene | |a-Bisabolol | Guaio
Click for COA and Terpenes.
Manicure: This high CBD hemp flower is sought after for boutique flower. We hang dry in greenhouses allowing the hemp to cure naturally. Average drying time is 7-14 days, resulting in intact terpene profile and preserved trichomes.
We hand-select and screen all hemp orders before shipping to ensure the best quality. It's the buyer's responsibility to know your state's regulations for hemp and CBD products. Questions? Call 877-541-4367 or email sales@horncreekhemp.com.
To learn more about the medical promise of CBG click here https://www.cannainsider.com/reviews/what-is-cbg/
Save this product for later