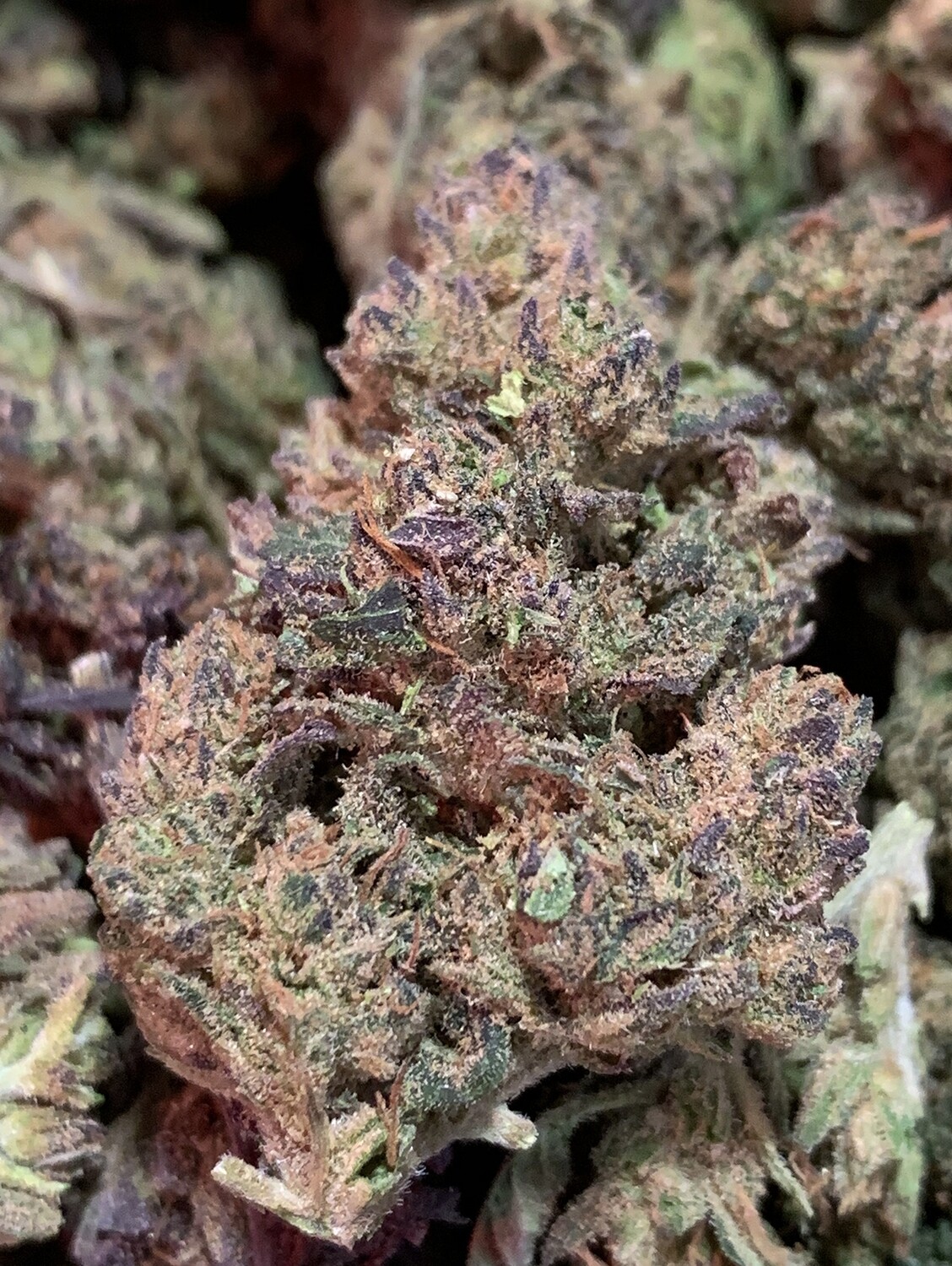 Elektra Hemp Flower
SKU EMT
Product Details
Dense green and purple buds. Pungent berry and fruit nose. Delicious.
14% CBD-A + CBD. Delta 9 = LOQ. This harvest has slightly smaller flowers but nicely dense and trimmed tight.
This outdoor flower is beautifully rich and dense. Elektra is an AC/DC cross with ERB or Early Resin Berry from Oregon CBD.
Elektra is a green and purple flower with highlights. Flower is machine trimmed 3X by a twister 2. Some sugar leaf but not excessive. Smalls are screened out.
Save this product for later