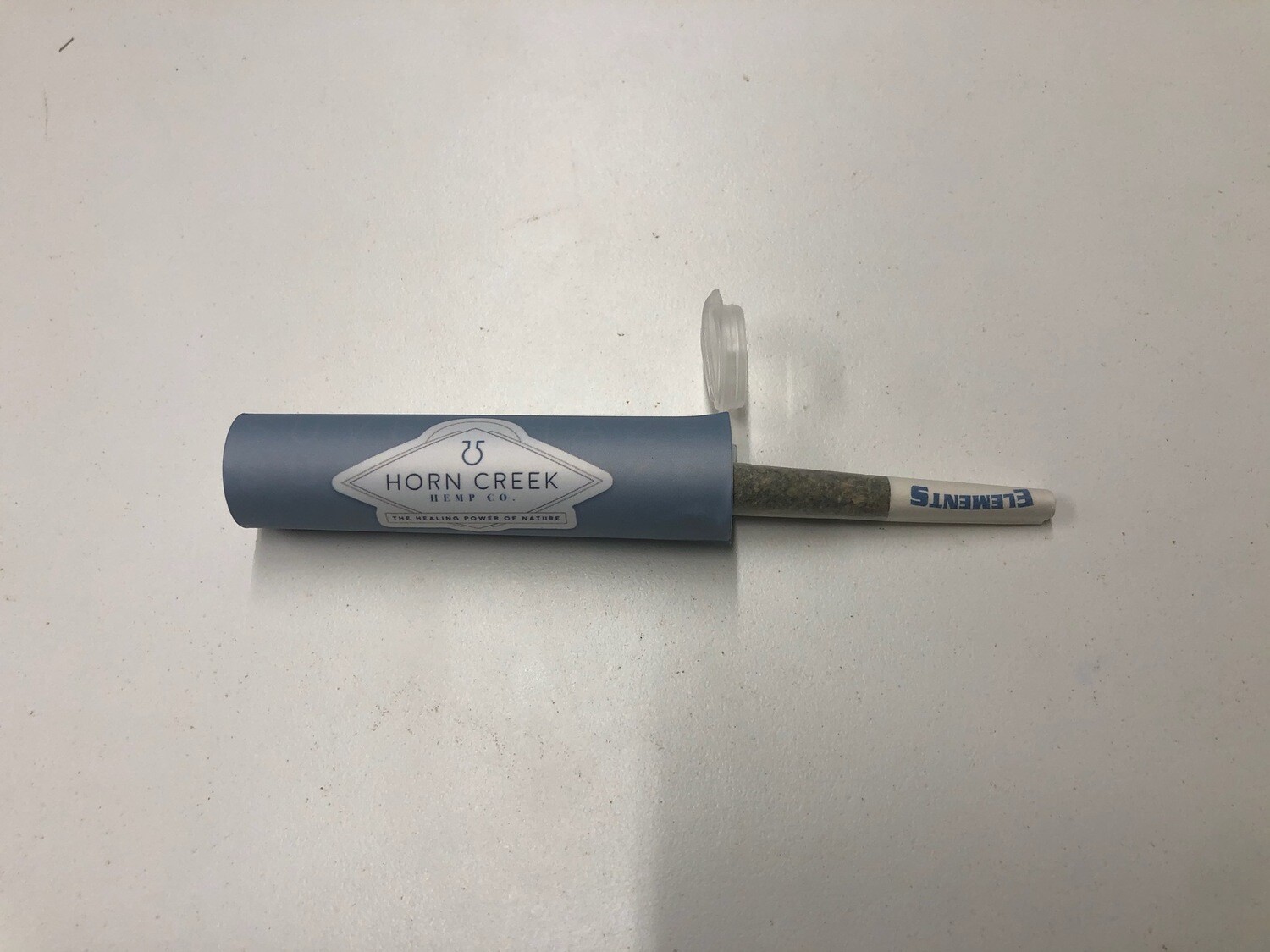 Hemp Flower Pre-Roll (1/2 Gram)
SKU CBDPRR-SS
Product Details
Each Pre-Roll contains 1/2 gram of premium Hemp Flower, machine filled and wrapped in paper with a natural filter. 1/2 gram pre-rolls are sold packaged in a clear plastic tube and ship in a generic box with all legal documentation. Horn Creek pre-rolls are filled with ground hemp flower, no shake or trim.
1/2 Gram Pre-Rolls
CBG White---16%
Special Sauce---15.9% total CBD
Lifter---21% total CBD
Hawaiian Haze---18.5% total CBD
Sour Space Candy---14.8% total CBD
SOUR Special Sauce---15.2% total CBD
SUPER Sour Space Candy---12.5% total CBD
Click for COA and Terpenes.

Manicure: This high CBD hemp flower is sought after for boutique flower. We hang dry in greenhouses allowing the hemp to cure naturally. The average drying time is 7-14 days, resulting in an intact terpene profile and preserved trichomes.
We hand-select and screen all hemp orders before shipping to ensure the best quality. It's the buyer's responsibility to know your state's regulations for hemp and CBD products. Questions? Call 877-541-4367 or email sales@horncreekhemp.com.
Save this product for later