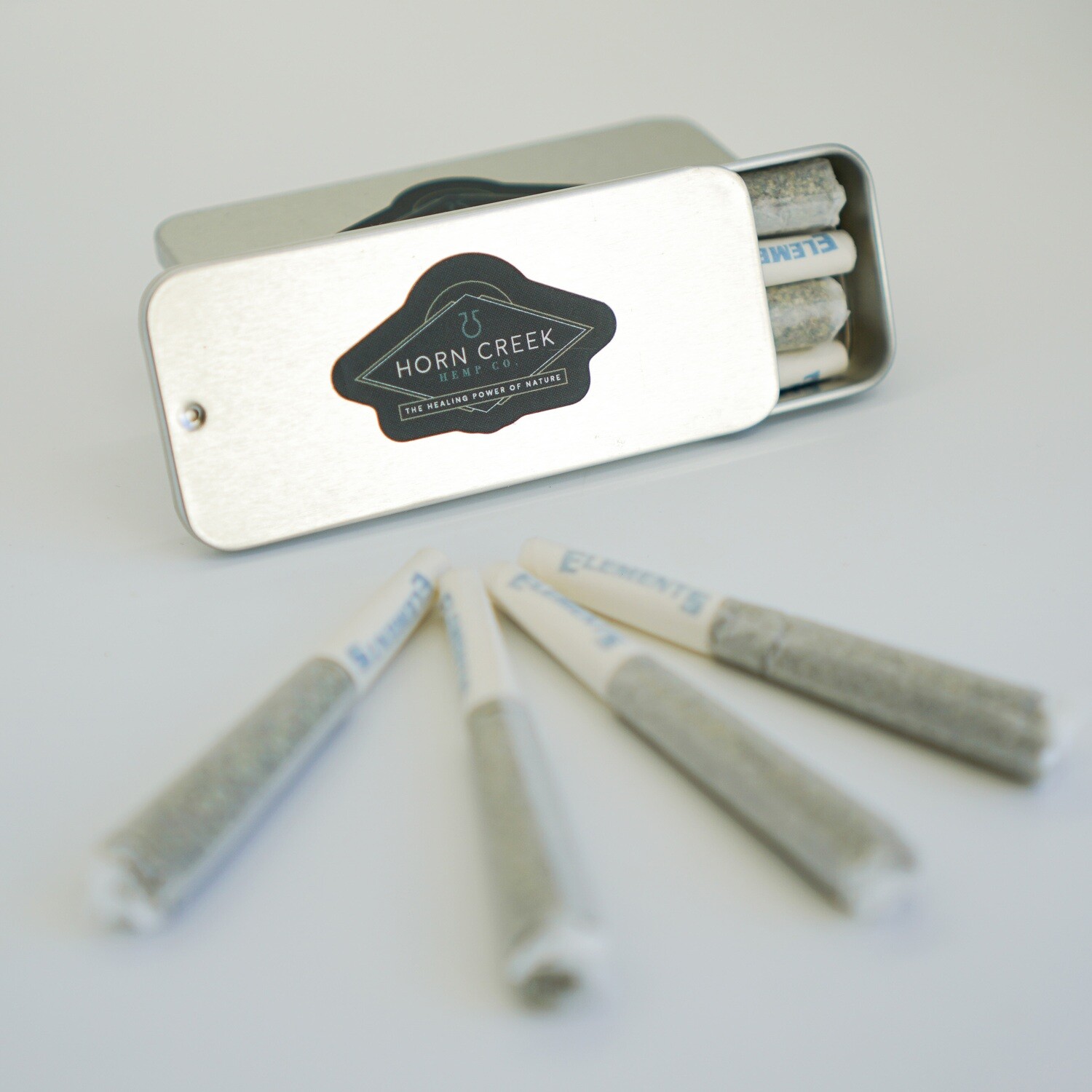 Hemp Flower Pre-rolls- 4 Pack (1/2 Gram Each)
SKU 00004
Product Details
Pre-Roll (4) Pack- 1/2 gram each.

Select from the following cultivar options:
Special Sauce---18-22% total CBD
Lifter---15-19% total CBD
Suver Haze---16-20% total CBD
Sour Space Candy---16-20% total CBD
Mixed pack--- (4) 1/2 gram CBD pre-rolls. Excludes CBG
CBG---12-14% total CBG---NEW
All items meet federal requirement and have a Delta 9 < LOQ.

Each Pre-Roll contains 1/2 gram of premium Hemp Flower, machine filled and wrapped in paper with filter. 1/2 gram pre-rolls are sold in (4) packs, packaged in a clear plastic tube and ship in a padded envelope or box depending on quantity.
Interested in buying in bulk? Apply for wholesale pricing HERE.
Save this product for later