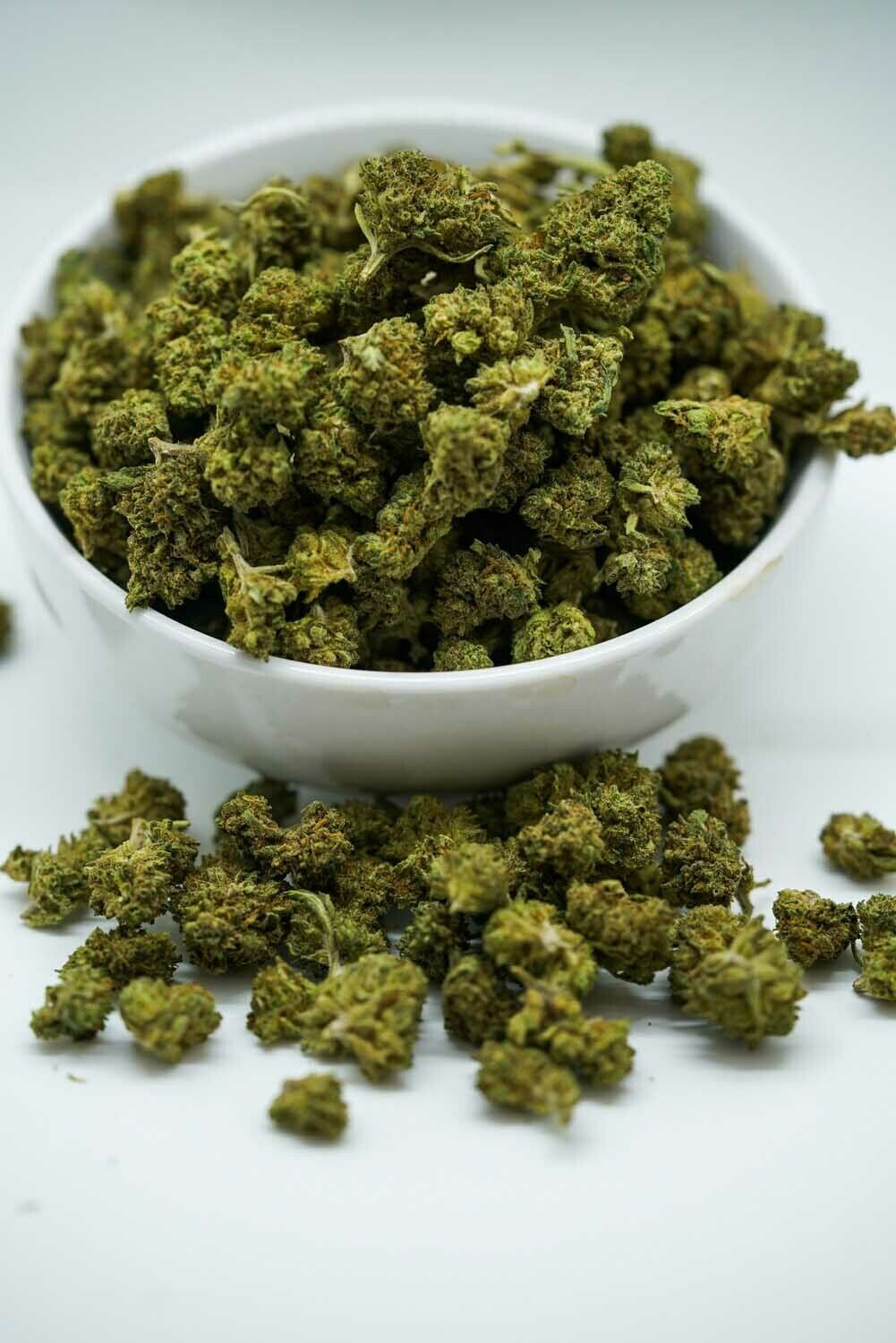 Hemp Flower Small Buds | Various Cultivars | 2019
SKU HFSBVC-2019
Product Details
Sour Space Candy: bouquet is unusual and intriguing, with hints of sour apple and diesel.
Elektra: offers subdued tones of fruit and mint.

Lifter: nose is sweet, tones of grassy earth, wood, with a hint of fuel.
Bud Structure: Various small buds and colors. Dime-sized flowers are dark green streaked with hues of purple and red. These hemp flowers are from the 2019 growing season and sold machine trimmed, are drier, and darker in color due to age. Rehydrates well. Lighter terpenes due to age.
Cannabinoid Profile: 13-20% CBD |
Year: Sungrown 2019
Cultivar: NV Sour Space Candy, NV Elektra, MS Lifter, CJF Sour Space Candy
Manicure: Smalls buds are collected during the trimming process and are screened to remove excess sugar leaves. This high CBD hemp flower is sought after for an affordable and boutique flower option. 2019 season's material is naturally darker in color and dry. It rehydrates well and ideal.
*Please note: It's the buyer's responsibility to know your state's regulations for hemp and CBD products. 2014 Farm Bill Compliant. Questions? Call 877-541-4367 or email sales@horncreekhemp.com.
Save this product for later