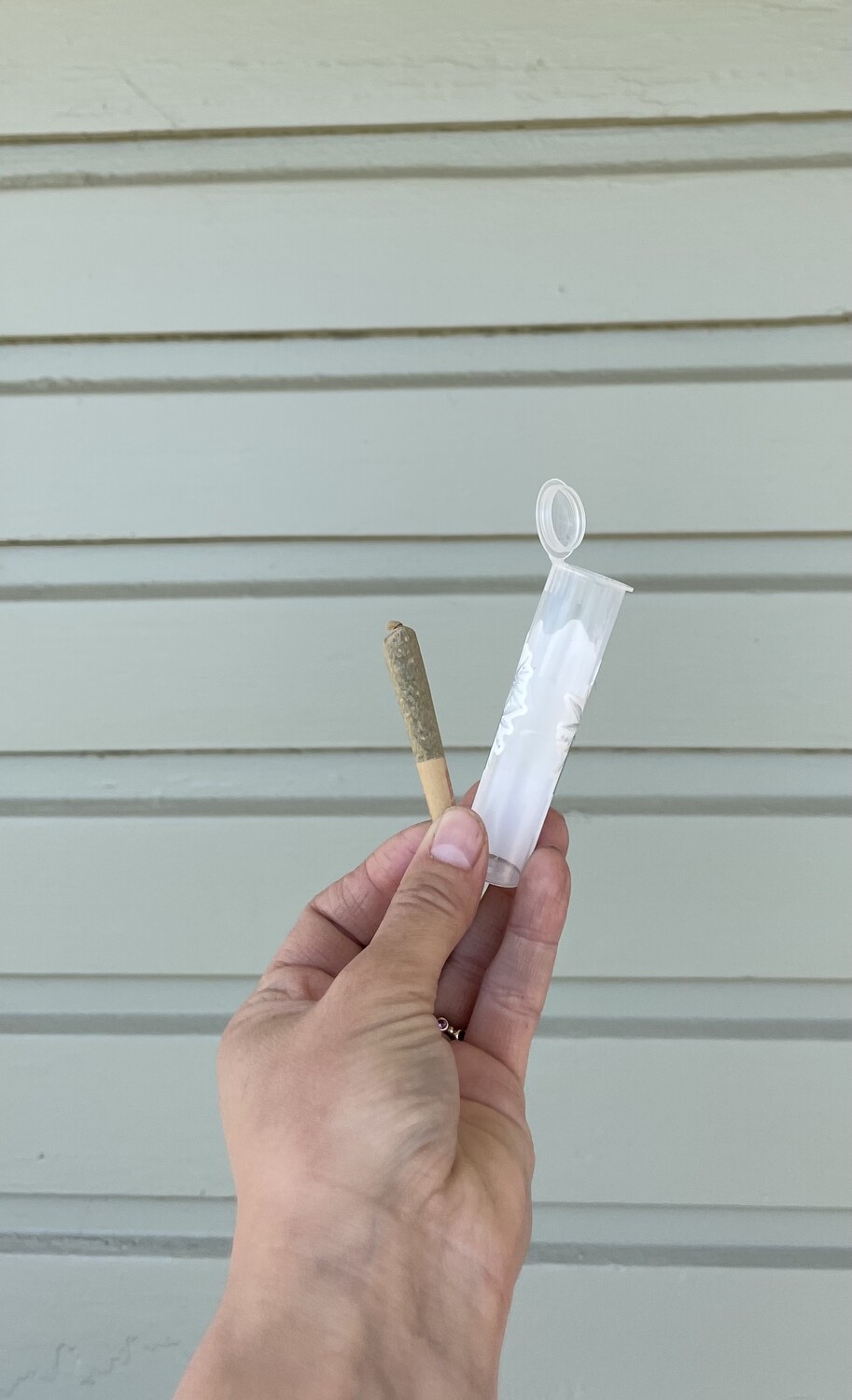 Hemp Flower Pre-Roll (1/2 Gram)
SKU HFPR-1/2G
Product Details
We think 1/2 gram pre-rolls are the perfect size for a single use and an ideal way to sample new offerings. All pre-rolls are processed in small batches using premium air dried hemp flower.

Cultivar Line Up:
CBG White---16%
Special Sauce---15.9% total CBD
Lifter---21% total CBD
Hawaiian Haze---18.5% total CBD
Sour Space Candy---14.8% total CBD
Sour Special Sauce---15.2% total CBD
Super Sour Space Candy---12.5% total CBD
Shipping and Handling: Each Pre-Roll contains 1/2 gram of premium Hemp Flower, machine filled and wrapped in paper with a natural filter. 1/2 gram pre-rolls are sold packaged in a clear plastic tube and ship in a generic box with all legal documentation. Horn Creek pre-rolls are filled with ground hemp flower, no shake or trim... ever.
*Please note: Large orders may take longer to fulfill based on current inventory levels. It's the buyer's responsibility to know your state's regulations for hemp and CBD products. 2014 Farm Bill Compliant. Questions? Call 877-541-4367 or email sales@horncreekhemp.com.
Save this product for later