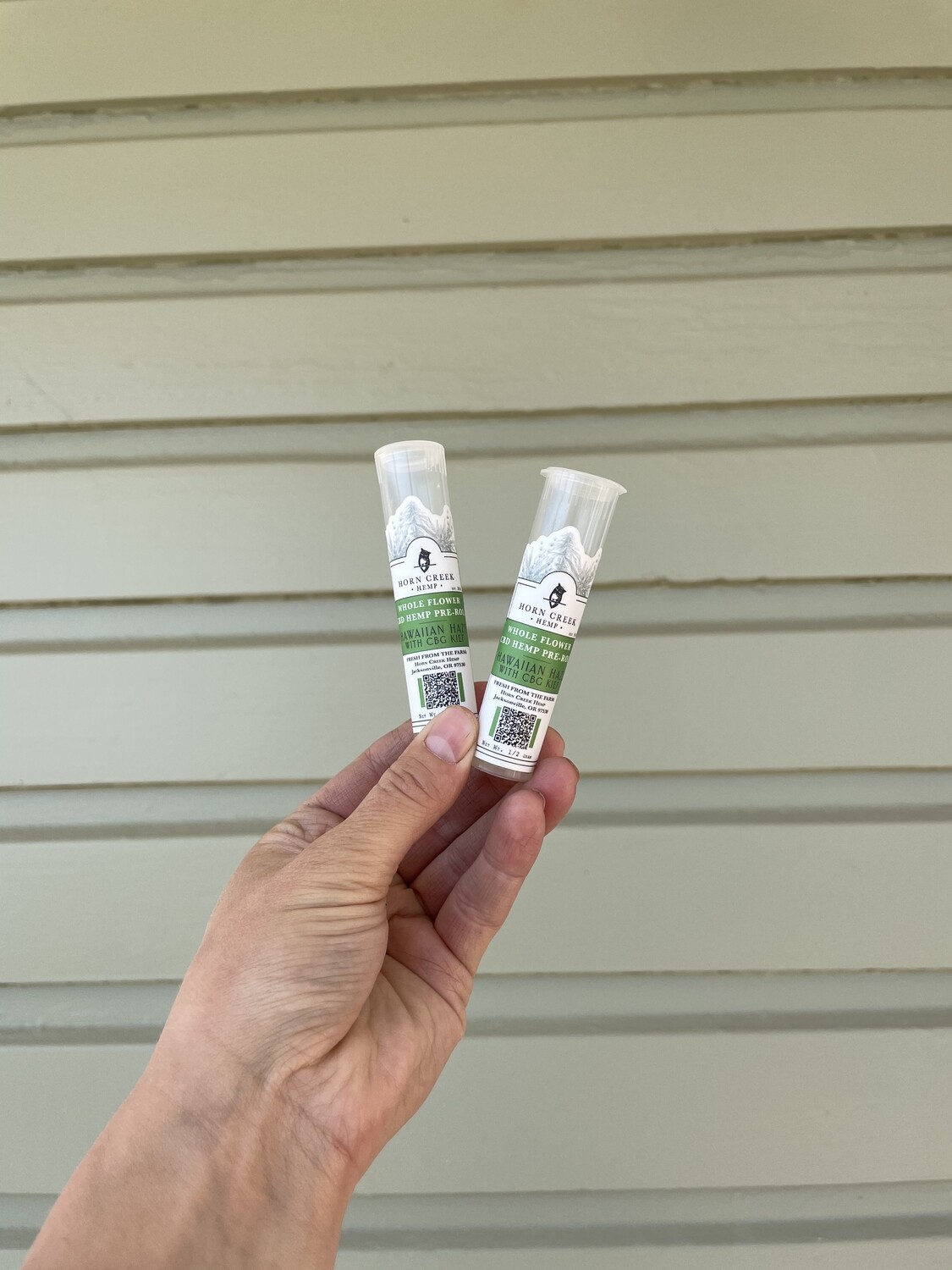 Kief Infused Hemp Flower Pre-Roll (1/2 Gram)
SKU K-HFPR-1/2G
Product Details
New Release, let us know what you think!
High CBD hemp flower meets the mother of all cannabinoids, Cannabigerol!
We think 1/2 gram pre-rolls are the perfect size for a single use and this collaboration has exceeded all expectations.
(1/2) Gram Kief-infused Hemp Flower Pre-Rolls. The ratio is 1:8. More flavors to come!
CBG White Kief-infused Hawaiian Haze Hemp Flower- 3.9% CBG | 13.5% CBD
Click for COA and Terpenes.
Shipping and Handling: Our premium CBD hemp flower is sought after for its nose, color, and potency. Each Pre-Roll contains 1/2 gram of air dried Hemp Flower, machine filled and wrapped in paper with a natural filter. 1/2 gram pre-rolls are sold packaged in a clear plastic tube and ship in a generic box with all legal documentation. Horn Creek pre-rolls are filled with ground hemp flower, no shake or trim... ever.
*Please note: It's the buyer's responsibility to know your state's regulations for hemp and CBD products. 2014 Farm Bill Compliant. Questions? Call 877-541-4367 or email sales@horncreekhemp.com.
Save this product for later