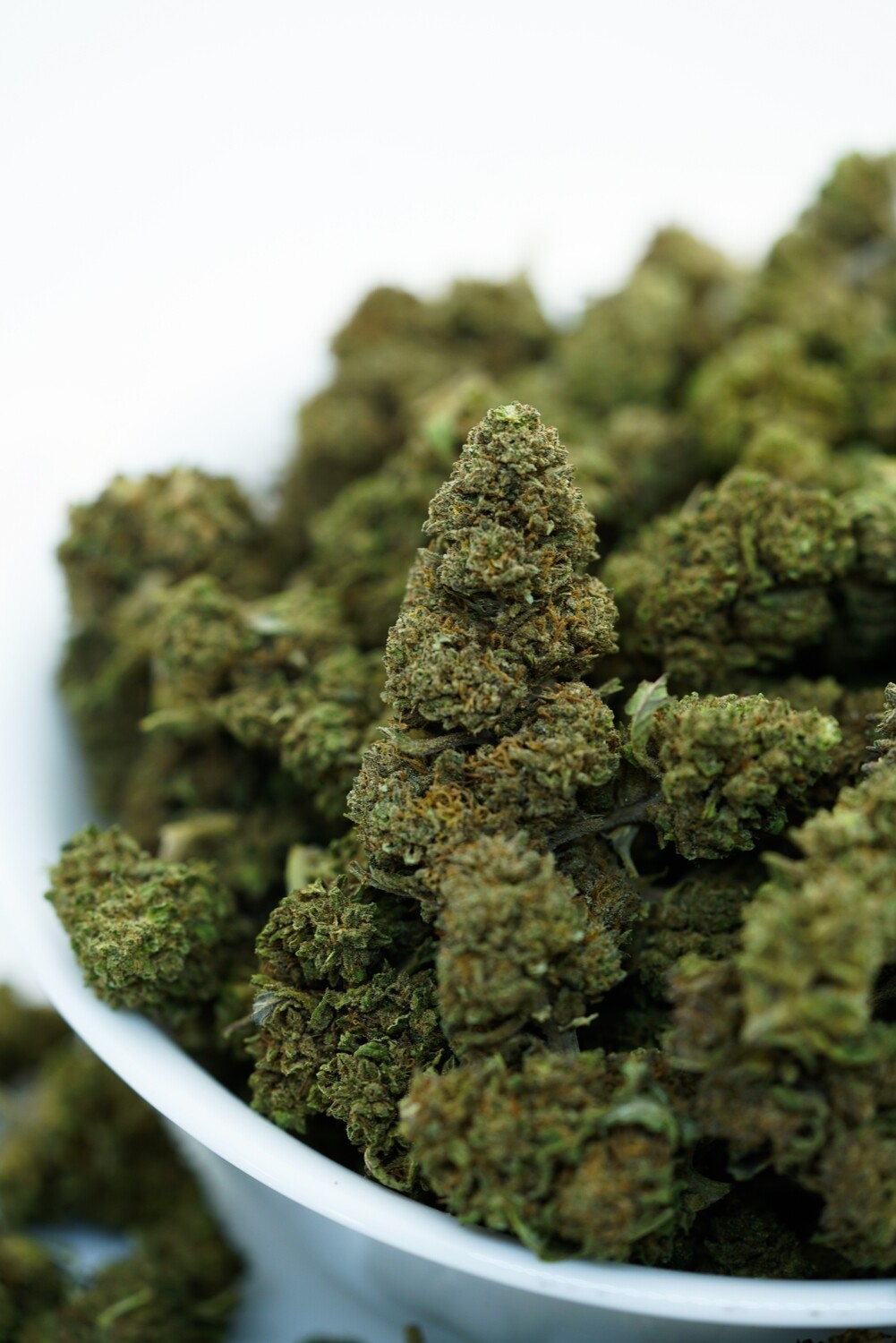 RW Lifter Hemp Flower
SKU RWLHF
Product Details
Aroma: The nose is sweet, tones of grassy earth, wood, with a hint of fuel.
Bud Structure: Dense buds with hints of gold trichomes. This flower has a tight hand trim.
Feelings: It's all in the name! This unique hemp flower is an uplifting and energizing effect. Great for the mid-day pick-me-up.
Cannabinoid Profile: 18.6% CBD | 0.59% THC| <Delta 9| 0.44% CBG
Total Terpenes: 2.61% | Top three in order of dominance (beta-Myrcene| Farnesene| trans-Caryophyllene)
Manicure: Our premium CBD hemp flower is sought after for its nose, color, and potency. Every harvest, we reserve the best top colas to be cut and hung in our greenhouses using traditional cannabis drying methods. After the flower is suitably dry, we hand buck the flower into terpene bags for curing. Those bags will be turned and burped for several weeks. Once fully cured, we run CBD flower through 2 trimming machines. Finally, trimmed A and B flower is separated from smalls. Sugar leaf trim is separated for extraction. Our hand trimmed service is machine trimmed flower with hand trim finish and available on select cultivars.
*Please note: It's the buyer's responsibility to know your state's regulations for hemp and CBD products. 2014 Farm Bill Compliant. Questions? Call 877-541-4367 or email sales@horncreekhemp.com.
Save this product for later