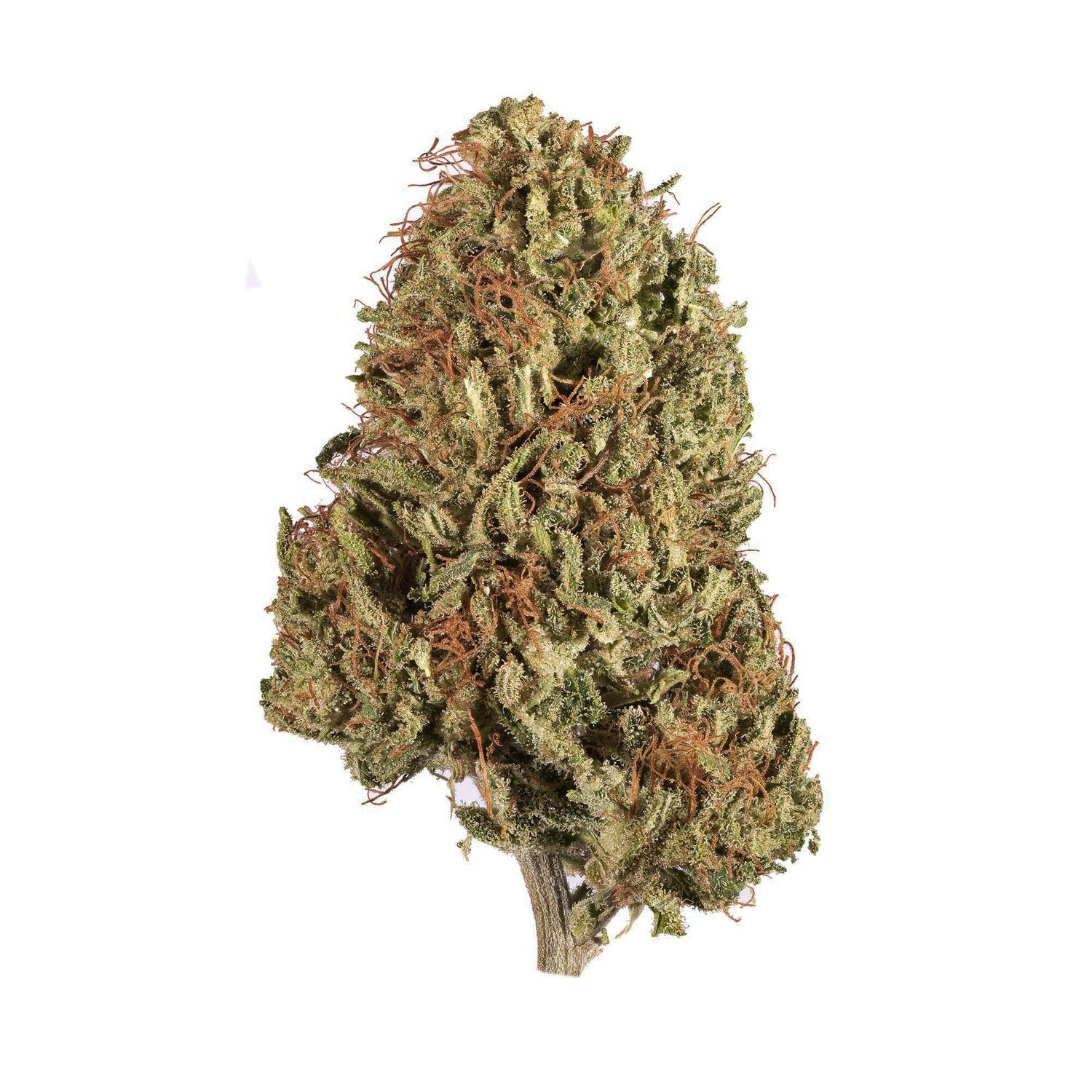 Sour Hawaiian Haze Hemp Flower
SKU SHHHF21
Product Details
New! Sour Hawaiian Haze Hemp Flower

Aroma: Delicious nose packed with tropical funk, diesel, and exotic floral notes. New in 2021, this cultivar offers an improved terpene profile that is sure to please.
Bud Structure: Large round buds with bright green color. These flowers are covered in crystals and vibrant orange pistils. Bag appeal is A+.
Feelings:  Sour Hawaiian Haze adds to a social high and tends to give users a heady sensation. It may help ease social anxiety and it provides an added confidence boost. Terpene profile definitely lends to feelings of happiness and relaxation.
Cannabinoid Profile: Total Cannabinoids: 18.09% | 13.57% CBD | < LOQ Delta 9
Total Terpenes: 2.35% | Top three in order of dominance: b-Myrcene| Terpinolene | a-Pinene
Year: Sungrown 2021
Parentage: (DCHaze "CC" x GG#4 CBD Conversion) Sativa Hybrid - Oregon CBD
Small Buds: Dime sized and offer a more affordable flower buying option. Ideal for personal use, pre-rolls, and extraction.

Images: Flower is photographed in different environments for the most accurate representation.
Manicure: The best top colas are cut and hung in our greenhouses using traditional cannabis drying methods. After the flower is suitably dry, we hand buck the flower into terpene bags for curing. Those bags will be turned and burped for several weeks. Once fully cured, we run CBD flower through 2 trimming machines. Trimmed A and B flower is separated from smalls, then touched up by hand.
*Please note: It's the buyer's responsibility to know your state's regulations for hemp and CBD products. 2014 Farm Bill Compliant. Questions? Call 877-541-4367 or email sales@horncreekhemp.com.
Save this product for later