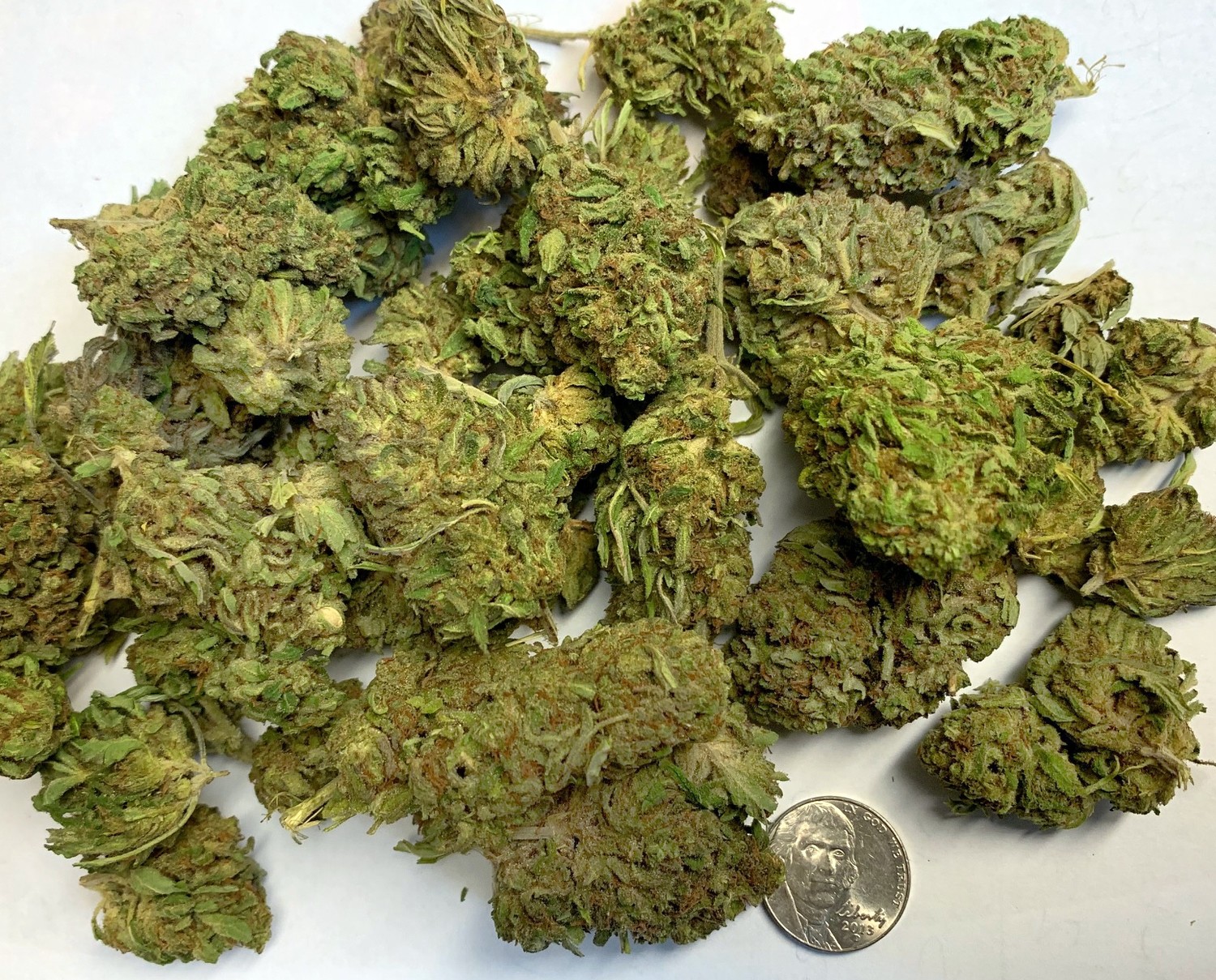 Sour Space Candy Hemp Flower- Quick Dried (lb)
SKU WSSCKDMT
Product Details
Sour Space Candy is Sour Tsunami cross with ERB or Early Resin Berry from Oregon CBD.

This CBD dominant outdoor flower has dense green flowers with red accents. Light citrus nose with hints of diesel.

10.8% CBD-A + CBD. Delta 9 is LOQ. COA's available upon request.

Flower is machine trimmed x3, screened for Smalls and has some sugar leaf but not excessive.
Flower is quick-dried in our custom hemp kiln dryers for 24 hours at 85-90F. The lower heat preserves the natural color of the hemp flower and total CBD. Terpenes are moderately impacted. This option is ideal for a more affordable hemp flower option for personal use or extracting.

Want to learn how to create your own kitchen extractions? read our post on the subject: https://www.horncreekhemp.com/2019/02/27/how-to-ma...

Save this product for later