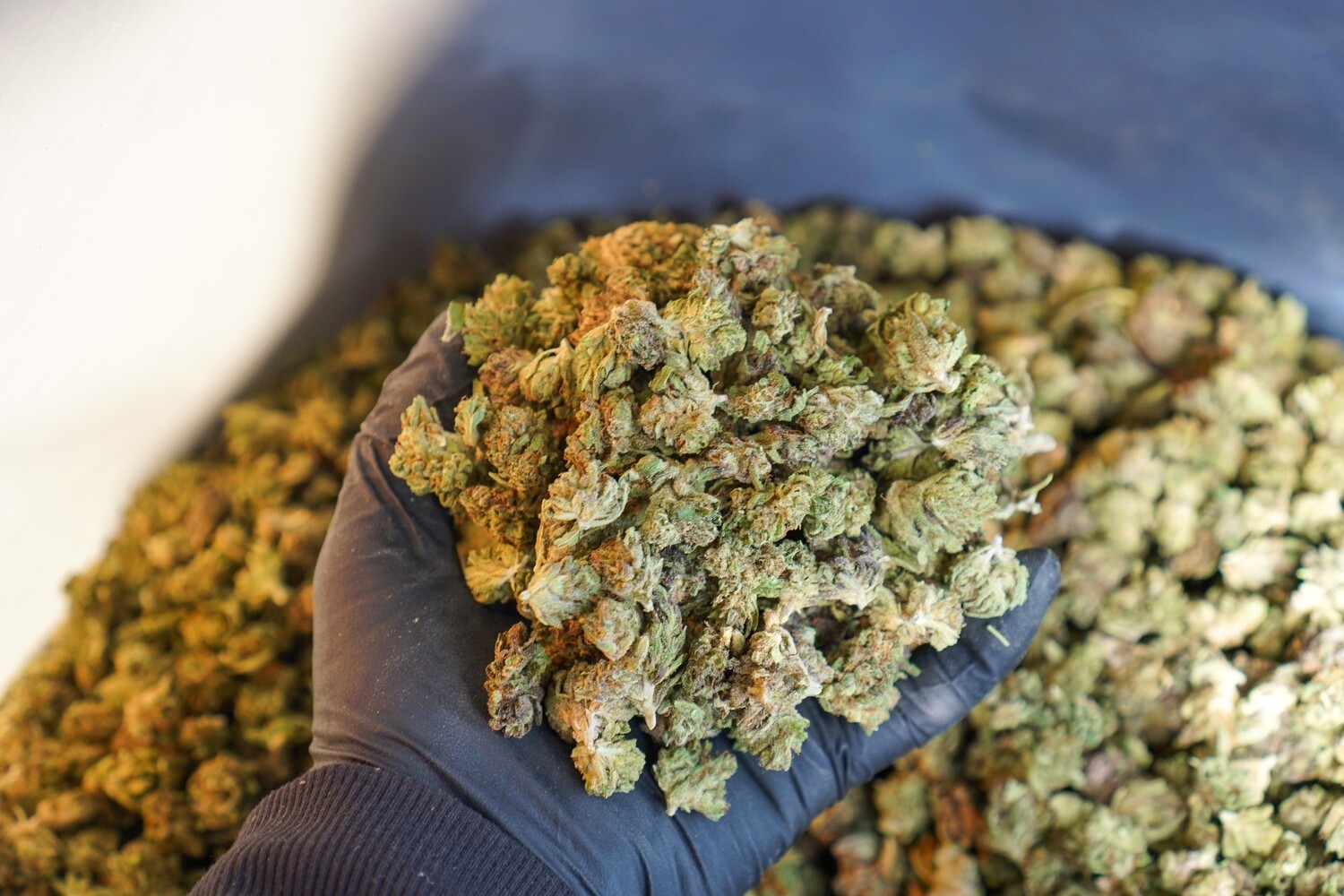 Sour Space Candy Hemp Flower- Small Buds (lb)
SKU WSSCSHFS
Product Details
Aroma: The bouquet is unusual and intriguing, hints of sour apple, mint, and diesel.

Bud Structure: Bright green dense flowers streaked with hues of purple and red. Feelings: Uplifting, anxiety easer, quiet your mind and spark creativity. Great smell and heady effect. This Oregon CBD's high caliber genetic strain has a dominant terpene profile reminiscent of OG lines. It's an excellent choice for the hemp flower market. With fruity funky nose and dense green flower with streaks of purple.
Cannabinoid Profile: Total 12.22% CBD | 0.5% THC | % Delta 9| 0.34% CBGA
5.39% total terpenes | Top three in order of dominance (b-Myrcene, Farnesene, b-Caryophyllene)
Click for COA and Terpenes.
Manicure: Smalls buds are collected during the trimming process and are screened to remove excess sugar leaves. This high CBD hemp flower is sought after for an affordable and boutique flower option. We hang dry in greenhouses allowing the hemp to cure naturally. Average drying time is 7-14 days, resulting in intact terpene profile and preserved trichomes.
Shipping and Handling: We hand-select and screen all hemp orders before shipping to ensure the best quality. Hemp orders over #1 ship in bulk bags, or you can upgrade to 1 pound bags for an additional fee. All single pound orders ship in a 1 pound bag by default, no need to upgrade.
*Please note: Large hand trimmed may take longer to fulfill based on current inventory levels. It's the buyer's responsibility to know your state's regulations for hemp and CBD products. Questions? 2014 Farm Bill Complaint. Call 877-541-4367 or email sales@horncreekhemp.com.
Save this product for later