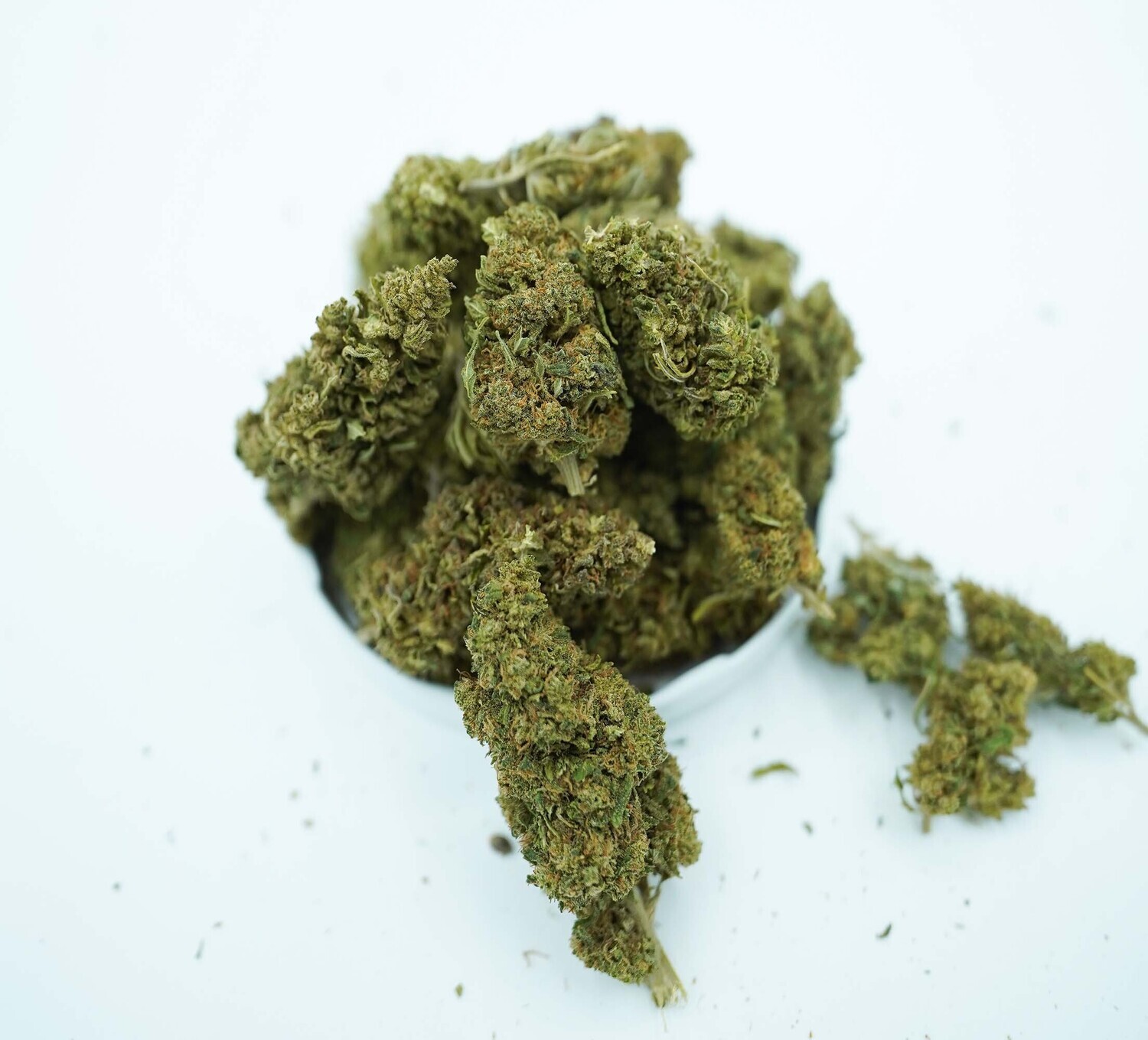 Sour Space Candy Hemp Flower
SKU SSCHF
Product Details
Aroma: The bouquet is unusual and intriguing, with hints of sour apple, mint, and diesel. This flower is a fan favorite and for good reason.
Bud Structure: Bright green dense flowers streaked with hues of purple and red. Dense flowers with varying purple notes.
Feelings: Uplifting, anxiety easer, quiet your mind and spark creativity. Great smell and heady effect. This Oregon CBD's high caliber genetic strain has a dominant terpene profile reminiscent of OG lines.
Horn Creek's 2019 Sour Space Candy won the 2020 Cultivation Classic's flagship 'Credible Cultivar' award for most consistent effects. It is the first time a CBD-dominant cultivar took this coveted prize.
Cannabinoid Profile:
Total 
14.8
% CBD | 0.
5% THC |
Total Terpenes: 5.49% |Top three in order of dominance (b-Myrcene| Farnsene| b-Caryophyllene)
Year: Sungrown 2020
Accolades: 2020 Cultivation Classic "Credible Cultivar" flagship award. 1st CBD flower to ever win!
Parentage: (Sour Tsunami x ERB) Sativa Hybrid - Oregon CBD
Manicure: Our premium CBD hemp flower is sought after for its nose, color, and potency. Every harvest, we reserve the best top colas to be cut and hung in our greenhouses using traditional cannabis drying methods. After the flower is suitably dry, we hand buck the flower into terpene bags for curing. Those bags will be turned and burped for several weeks. Once fully cured, we run CBD flower through 2 trimming machines. Finally, trimmed A and B flower is separated from smalls. Sugar leaf trim is separated for extraction. Our hand trimmed service is machine trimmed flower with hand trim finish and available on select cultivars.
*Please note: It's the buyer's responsibility to know your state's regulations for hemp and CBD products. 2014 Farm Bill Compliant. Questions? Call 877-541-4367 or email sales@horncreekhemp.com.
Save this product for later