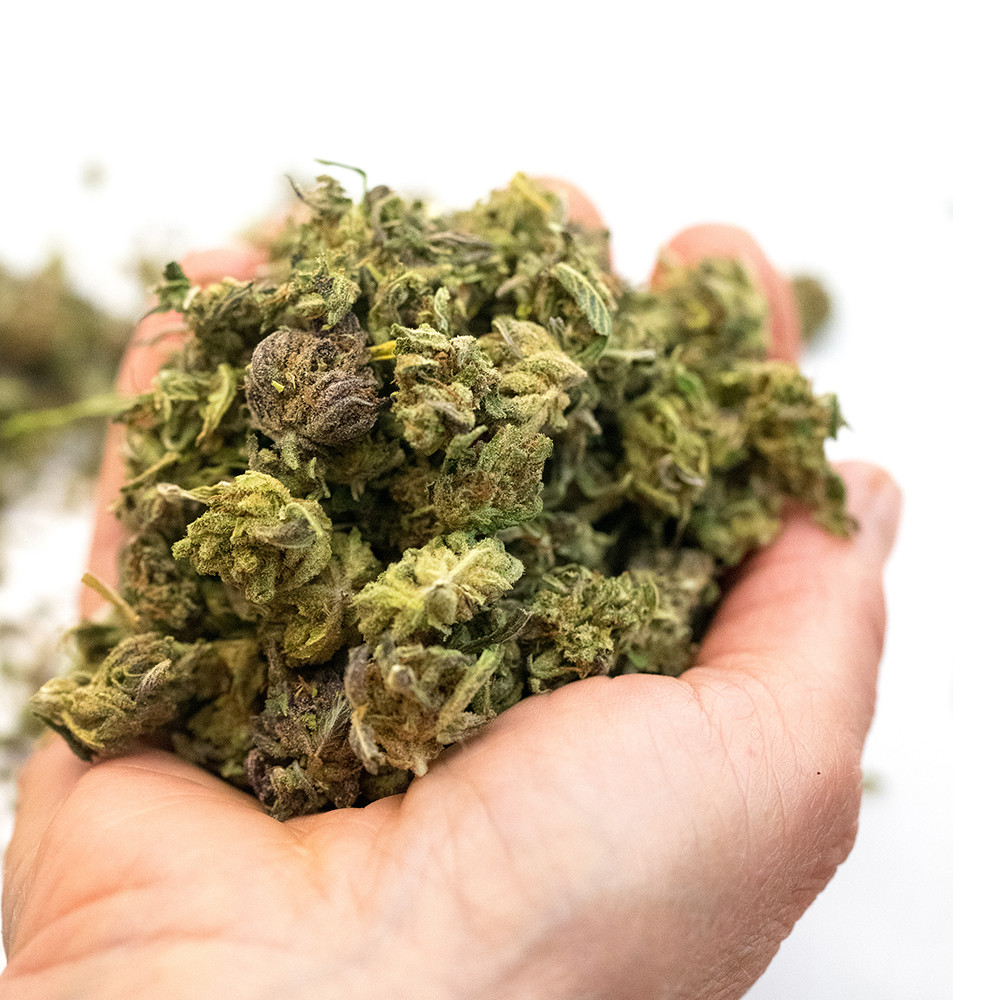 Special Sauce Hemp Flower- Small Buds
SKU SSHFS
Product Details
Aroma: The nose gives off a special mix of berries, vanilla, and gas. Oregon CBD genetics flagship line and our perennial favorite.
Bud Structure: Special Sauce is known for high CBD and resin content. The flower is ideal for personal use, with small to dense frosty buds. Rich green with golden trichomes.
Feelings: Mellowing, sleep aid, relaxing, and a nice overall calming experience.
Cannabinoid Profile:17% CBD | 0.58% THC| < Delta 9| 5.8 % CBGA
Total Terpenes: 3.15% | Top three in order of dominance (beta-Myrcene| trans-Caryophyllene| alpha-Pinene)
The 2019 harvest picked up the 2020 Golden Grow Awards: 2nd place "Judge's Favorite" & 3rd Place "People's Choice"; 2020 Cultivar Classic Silver Medal in "Hemp"

Manicure: Smalls buds are collected during the trimming process and are screened to remove excess sugar leaves. This high CBD hemp flower is sought after for an affordable and boutique flower option. We hang dry in greenhouses allowing the hemp to cure naturally. The average drying time is 7 days, resulting in an intact terpene profile and preserved trichomes. 
*Please note: It's the buyer's responsibility to know your state's regulations for hemp and CBD products. 2014 Farm Bill Compliant. Questions? Call 877-541-4367 or email sales@horncreekhemp.com.
Save this product for later