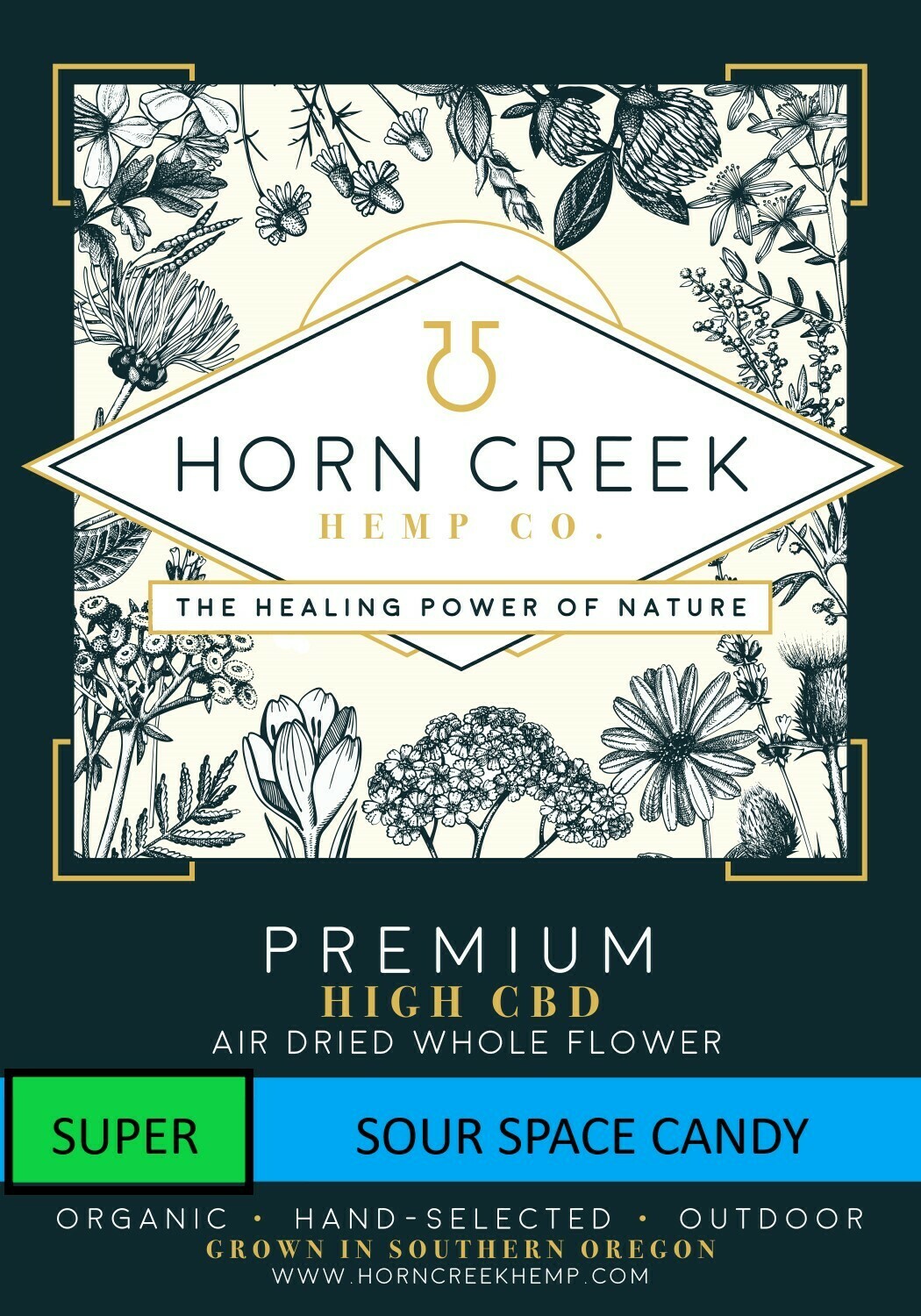 Super Sour Space Candy Hemp Flower
SKU SSSCHF
Product Details
This Oregon CBD's high caliber genetic strain has a dominant terpene profile reminiscent of OG lines.
Aroma: The bouquet is unusual and intriguing, hints of sour apple, mint, and diesel.

Bud Structure: Beautiful green flowers streaked with hues of purple and red. Medium density. Super fruity funky nose, very fragrant.
Feelings: Uplifting, anxiety easer, quiet your mind and spark creativity. Great smell and heady effect. It's an excellent choice for the hemp flower market.
Cannabinoid Profile: Total CBD 11.3% | 0.598% THC |

% Total Terpenes |Dominant Terpenes in order(beta-Myrcene, terpinolene, trans-Caryophyllene.)

Click for COA and Terpenes.

Manicure: This high CBD hemp flower is sought after for boutique flower. We hang dry in greenhouses allowing the hemp to cure naturally. Average drying time is 7-14 days, resulting in intact terpene profile and preserved trichomes.

We hand-select and screen all hemp orders before shipping to ensure the best quality. It's the buyer's responsibility to know your state's regulations for hemp and CBD products. Questions? Call 877-541-4367 or email sales@horncreekhemp.com.



Save this product for later