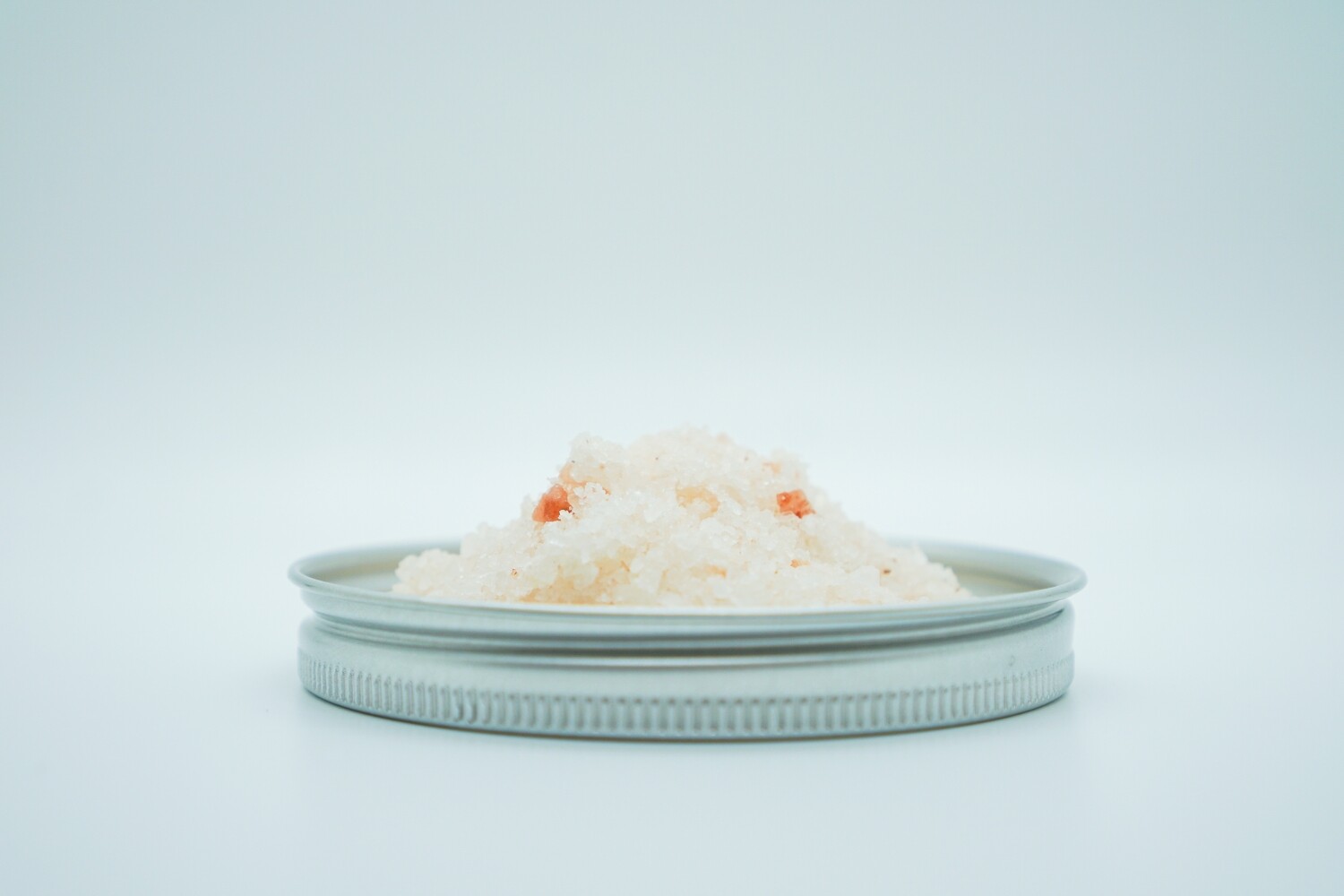 Three Salts CBD Soak
SKU HCF-TSS-3.5 oz
Product Details
If one is good, three is better. As farmers we are tired and sore at the end of each day. This blend of natures' minerals is very effective at helping reduce the wear and tear on our bodies.
Three Salts Soak Blend is a combination of magnesium rich Epsom Salt, Himalayan Pink and Redmond Sea Salt from Utah.
These three salts together with a soothing blend of essential oils chosen for their healing properties. Combined with 630 mg of full spectrum CBD, this blend will put your mind and body to ease. Feels fabulous, softens dry chapped hands and leaves you ready to go for another day in the field, office or trail.
Soak often. Breathe deeply.
Directions – draw hot bath water adding 2-5 tablespoons of HCH Three Salts.
Stir the tub dissolving the salts. Ease in and enjoy. Soak long and often.
Do not drink bath water. Keep out of reach of children. Not for consumption.
Contains: Epsom Salt, Himalayan Pink Sea Salt, Redmond Dead Sea Salt, Borax, Broad Spectrum CBD Distillate, Lavender oil, Arnica oil, Vitamin E, Lemon Eucalyptus, and Calendula oil.
These statements have not been evaluated by the FDA. This product is not intended to diagnose, treat or prevent any disease. If you are pregnant, nursing, or on medication consult your physician.
Save this product for later