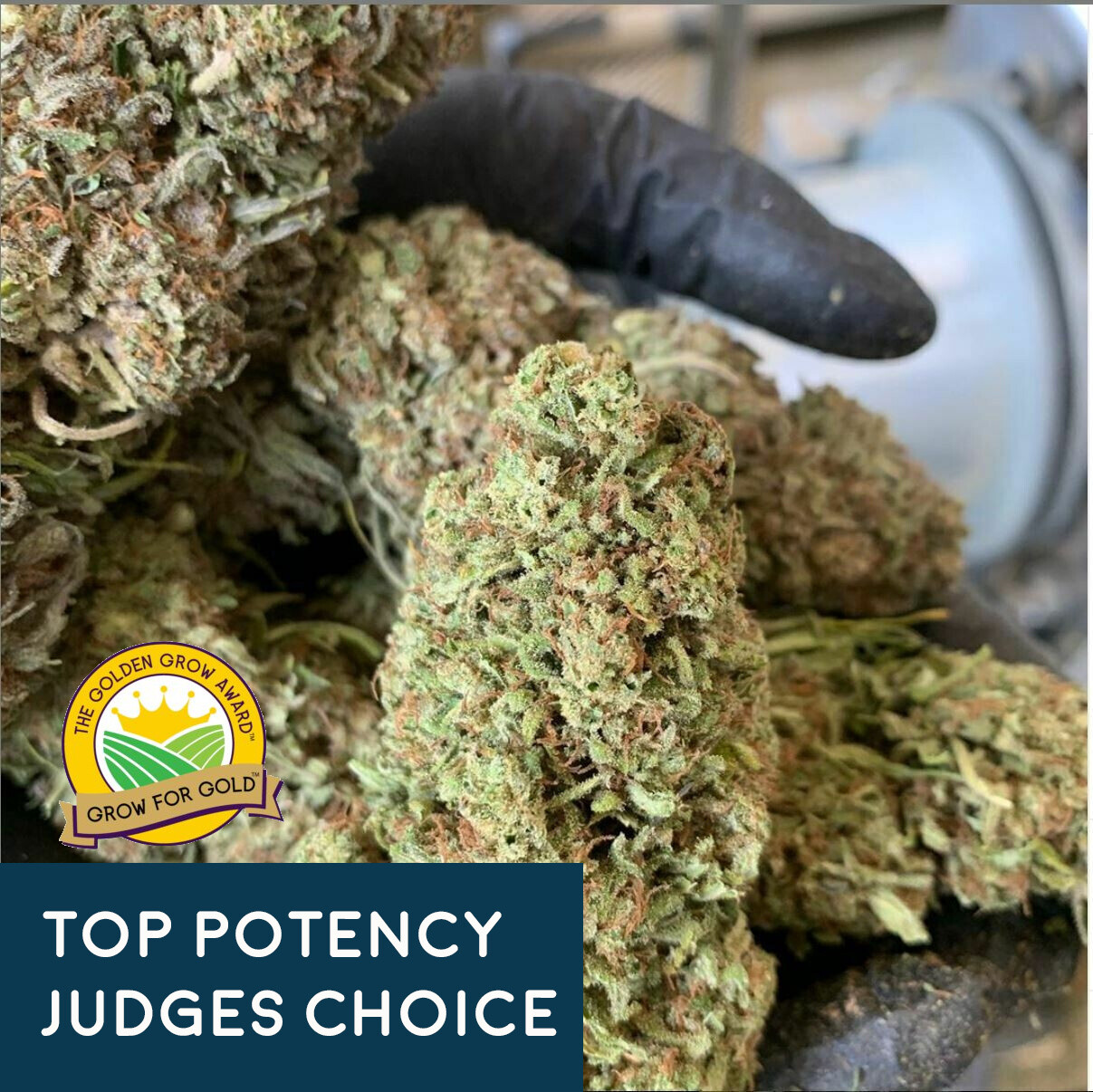 Hemp Flower Top Flight | (3) 2 g | Sampler Pack
SKU HFF3-2g
Product Details
Are You A Cannabis Connoisseur?
Tantalize your senses with the line-up of our best-selling Top Flower Flight. Keep your eyes on your inbox for additional tasting options coming soon!
Lifter: Gold Medal Winner for Top Potency & Judge's Choice 2021
Aroma: The nose is sweet, tones of grassy earth, wood, with a hint of fuel.

Bud Structure: Vigorous dense buds with hints of gold and red trichomes.
Feelings: It's all in the name! This unique hemp flower has an uplifting and energizing effect. Great for the mid-day pick-me-up.
Cannabinoid Profile: Total 21% CBD | 0.74% THC| 0.52% CBGA
Total Terpenes: 4.68% | Top 3 (b-Myrcene, Farnesene, b-caryophyllene)
---
Hawaiian Haze: Top Total Terpenes from 2020 Harvest

Aroma: Delicious nose packed with tropical funk and exotic floral notes.

Bud Structure: Large buds with medium density and bright green color.
Feelings: The bud adds to a social high and tends to give users a heady sensation. It may help ease social anxiety and use it for a confidence boost. Leaving the user feeling more happy and euphoric.
Cannabinoid Profile: Total 15.31% CBD | 0.66% THC | 0.34% CBG
Total Terpenes: 6.42%| Top 3 (b-Myrcene, a-Pinene, b-Caryophyllene)
---
Sour Space Candy: Top Choice For Most Consistent Effect. 2020 Cultivation Classic "Credible Cultivar". 1st CBD flower to ever win!

Aroma: The bouquet is unusual and intriguing, with hints of sour apple, mint, and diesel. This flower is a fan favorite and for good reason.
Bud Structure: Bright green dense flowers streaked with hues of purple and red. Dense flowers with varying purple notes.
Feelings: Uplifting, anxiety easer, quiet your mind and spark creativity. Great smell and heady effect. This Oregon CBD's high-caliber genetic strain has a dominant terpene profile reminiscent of OG lines.
Cannabinoid Profile: Total 14.8% CBD | 0.5% THC | 0.34% CBGA

Total Terpenes: 5.49% |Top 3 (b-Myrcene, Farnesene, b-Caryophyllene)

COA's available upon request.


Manicure: Our premium CBD hemp flower is sought after for its nose, color, and potency. Every harvest, we reserve the best top colas to be cut and hung in our greenhouses using traditional cannabis drying methods.
*Please note: It's the buyer's responsibility to know your state's regulations for hemp and CBD products. 2014 Farm Bill Compliant. Questions? Call 877-541-4367 or email sales@horncreekhemp.com.
Save this product for later