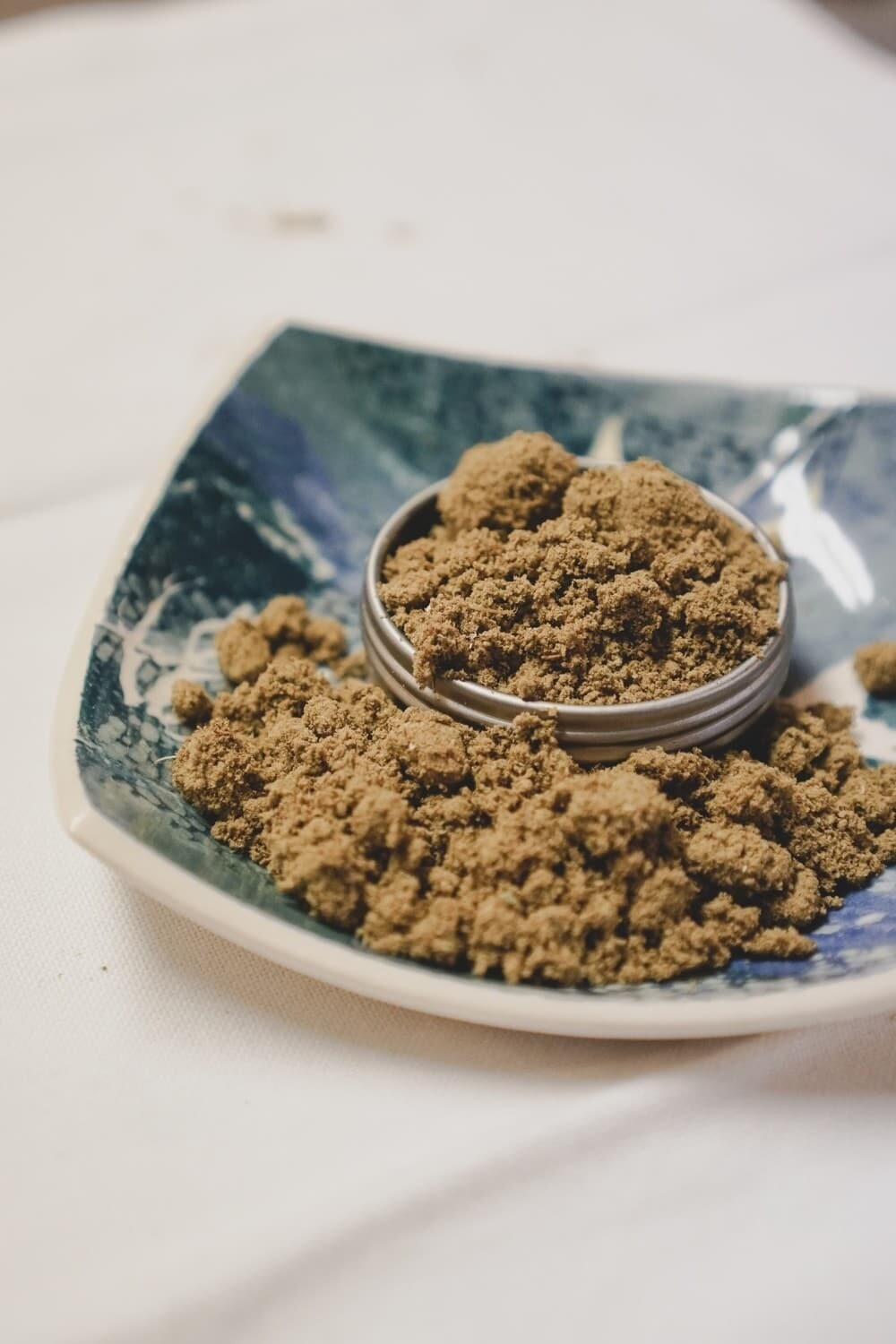 Hemp Flower Kief - 2019
SKU HFK-2019
Product Details
Solvent-less premium CBD pollen collected during processing of whole hemp flower. Extracted using 151-micron mesh. Beautiful golden brown hemp flower pollen. Full Spectrum cannabinoid benefits.
Estimated Raw CBD 20-22.5% converted CBD and Delta 9 compliant.

100% Natural & Organically Grown
Great for Smoking, Vaping & Dabs
Can Be Pressed Into Hash & Rosin
Ideal For Edibles- Cleaner & Lighter Flavor Profile & Concentrated. Depending on the desired effect, many recipes swap 1 gram Of Kief vs 7 grams of flower.
Shipping and Handling: Each package is carefully is shipped in a generic box with all legal documentation.
*Please note: It's the buyer's responsibility to know your state's regulations for hemp and CBD products. 2014 Farm Bill Compliant. Questions? Call 877-541-4367 or email sales@horncreekhemp.com.
Save this product for later