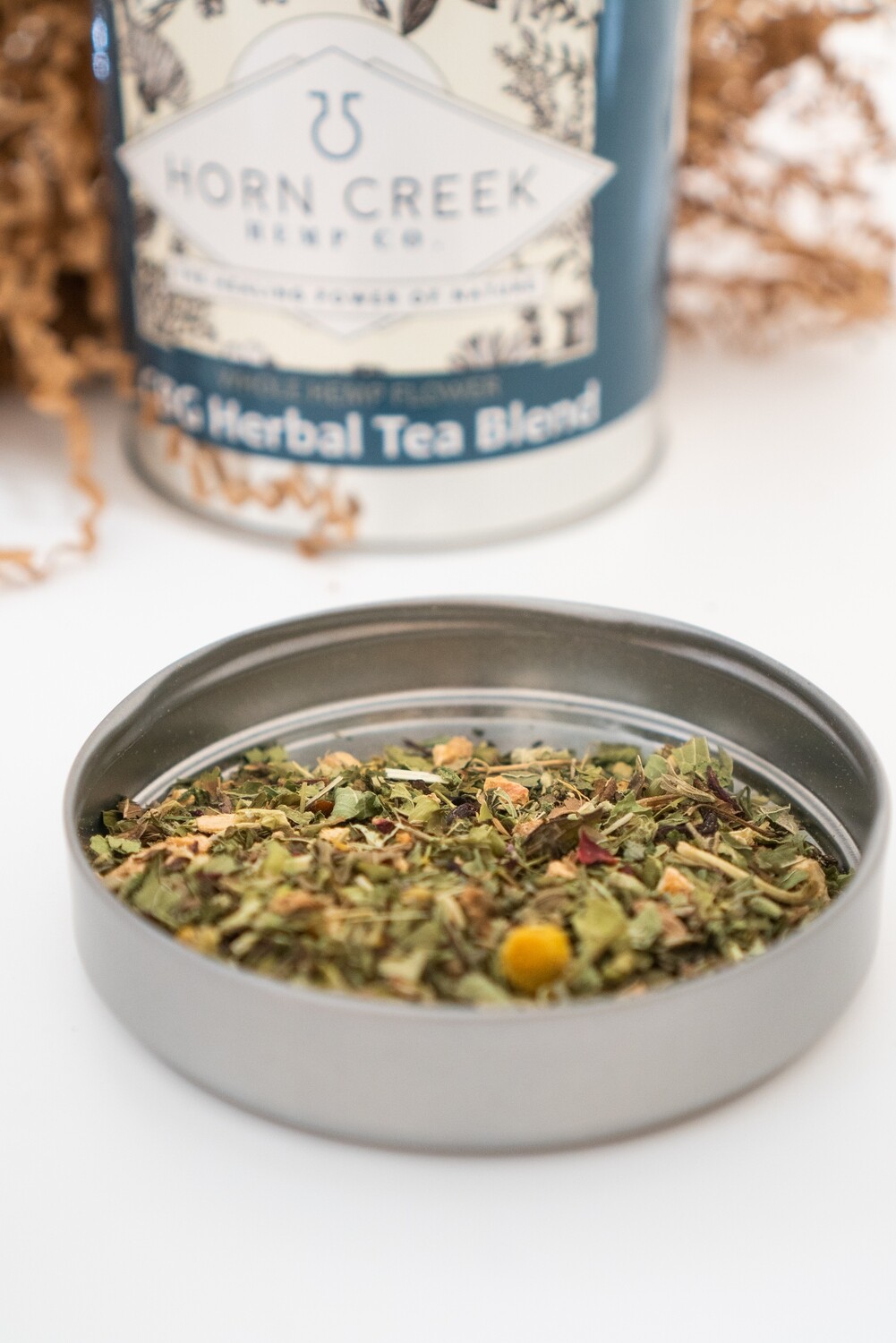 Whole Hemp Flower Herbal Tea Blend
SKU WFHTB
Product Details
Horn Creek Hemp Flower tea blend is carefully crafted with our whole flower CBG Hemp. CBG is the newly celebrated powerhouse of the phytocannabinoids.
This relaxing Evening Repose is a colorful and fragrant combination of caffeine free herbs. Charming characters like Lemon Balm, Peppermint and Lemon verbena will lift spirits on even the coldest winter day. Herbs in this blend complement one another.
Peppermint balances Hemp Flower. Lemon Balm & Lemon Verbena soothe the soul. Chamomile, Skull Cap, Passion Flower, Milky Oat Tops and California Poppy quiet your mind. Ginger Root, Rose Hips, Lemon rind and Hibiscus boost your digestive and immune system.
Precautions: Skullcap, Lemon Balm and Passion Flower may cause drowsiness. Consult your physician if you are unsure, taking medications, or are pregnant or nursing.
Save this product for later